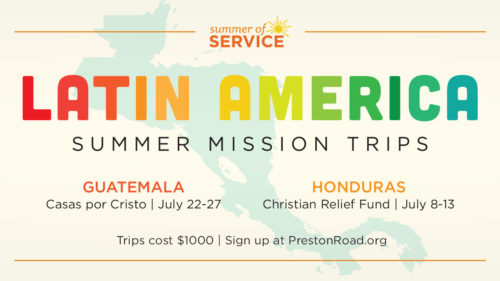 Guatemala Mission Trip
This group will return to San Raymundo for the 7th year to work with Casas por Cristo. In just one week we will transform an otherwise empty lot into a safe and secure home – complete with foundation, electricity, windows, and doors.  As a result of this experience, each family receives a tangible symbol of the faithfulness and unconditional love of Jesus Christ.
This trip will be led by Cameron Hartsell.  All money is due by July 1.