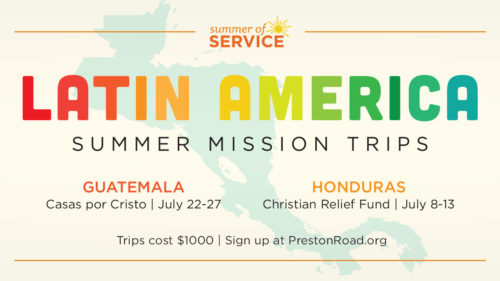 Honduras Mission Trip
This group will work with Christian Relief Fund in serving the people of Campamento, a small, mountain community in rural Honduras.  We will share the love of Jesus with more than 60 children at the CRF school and daycare center, minister to the elderly, and work alongside families-in-need in ongoing construction projects within the community.
This trip will be led by Stacey Losher and Farland Clark.  All payment is due by July 1.